AKIBA 2.0 - The Future of Online Self-Storage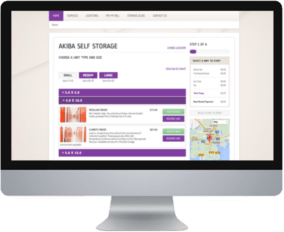 Rental Payment Solutions is pleased to announce the launch of its latest online integration with SiteLink AKIBA 2.0. AKIBA 2.0 will allow self-storage facility to create a fully integrated user experience.
New Features Include
SiteLink eSignTM -is a hassle-FREE way to expedite signature agreements anytime from anywhere and track your progress in real-time!

Facility Photo's - allowing prospective clients to take a look at the unit type

Responsive Design - ensure your clients can access units from any device!

Real Time Reporting - by integrating Akiba with Google Analytics, you will have access to real time sales and conversion data.

 

Try the AKIBA 2.0 Demo today! 

 

No video selected.
Related Articles